About AIRCOSys
AIRCOSys is an environmental equipment rental company and has partners nationwide.

AIRCOSys has all the knowledge and experience to assist their clients on how to solve their issues in a time sufficient manner.
Not every rental company can or should do environmental equipment rentals. These machines need special care and maintenance by trained / certified personnel.

If you have comments or questions about our products or services, or simply need more information and want to contact us, Please use the Toll-Free number or just send an e-mail.

The AIRCOSys Team is available 24/7 to receive your calls and e-mails.
After hours our lines will be transferred automatically to the Shift Manager's voicemail.
When you leave or send a message please indicate your name, phone number, city/state and the best time to reach you.

For contact information please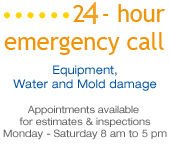 Air Filtration Machines
Rental services are available for the following cities and surrounding areas in
Southern California;